Wye Valley Renovations & Refurbishments Making Property Dreams Reality for English Bicknor,, Forest of Dean, Gloucestershire


Whether you are extending or converting your home, carrying out a refurbishment, or building from scratch, our belief is that it is your home, so you should have it your way.

From the smallest of repair jobs to a complete new build of a housing development, local people have come to trust Wye Valley Renovation and Refurbishment to provide a first class service.
More than that, being a small local company, working with local people and materials, you will find that our approach is to listen to your aspirations for the finished job carefully. Only then can the job be completed in keeping with your wishes, the character of your building and the local surroundings. Call us on the number shown or click in the header of any page to tell us what you need for your perfect home.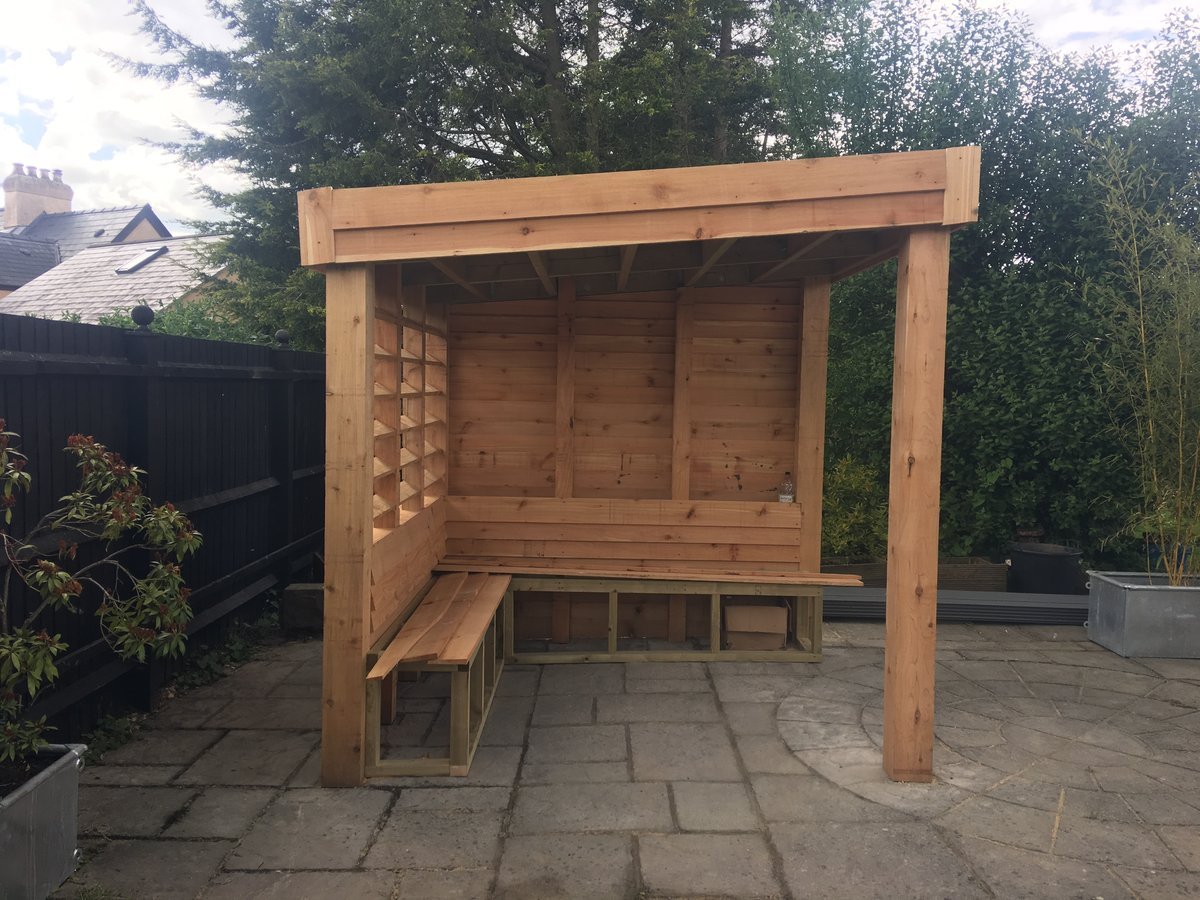 --Request Information-- --More Images Like This--Photo from Featured Project near English Bicknor,, Forest of Dean, Gloucestershire
Make the most of your outdoor space this summer.
Summer is just around the corner, and that is the time when most of us want to make the best use of our outdoor space. With a little shelter, some friends and a barbecue, the garden is definitely the place to be on the long evenings ahead.
This customer wanted something a little out of the ordinary to make their patio space perfect, so we came up with this western red cedar outbuilding with two open sides, some built in seating and a turf living roof to finish it off.
This preserves the feeling of being outdoors while providing a trap for the last of the warmth for the day. If you would like to get the best use from your garden or patio area, just give us a call and we will measure you up for a bespoke building to your own specification. Don't even worry if you haven't got a patio either, our expert team can lay you one in your choice of natural stone or other materials in time for the good weather.
English Bicknor is one of the ancient villages of the Forest of Dean, situated at the top of a hill overlooking the Wye Valley, and once the site of an ancient motte & bailey castle, the remnants of which can still be seen. Close to the village is Bicknor Court, an imposing house some 400 years old. Situated between Symond's Yat and Lower Lydbrook on high ground opposite its namesake Welsh Bicknor.
English Bicknor is first recorded as a hamlet in 1066. A primarily agricultural and industrial area, its main attraction today is the small Norman Church of St Mary which has excellent internal masonry and sculpture dating from the 12th century. The original tower was situated centrally but was built from the soft local sandstone which became unsafe. The church is also interesting because it is sited within the outer courtyard of the motte and bailey castle. Norman masonry has been found within the motte, suggesting at least part was built in stone and while nothing is left of the castle's actual structure today, its location is still identifiable.
A typical early Norman defence work which is one of many along the Welsh border, it is thought to have been built in the reign of Henry 1 (1100 - 1135) or Stephen (1135 - 54) and was demolished or destroyed by the late 14th Century, but why and how is not known.