Wye Valley Renovations & Refurbishments Making Property Dreams Reality for Manmoel, South Wales


Whether you are extending or converting your home, carrying out a refurbishment, or building from scratch, our belief is that it is your home, so you should have it your way.

From the smallest of repair jobs to a complete new build of a housing development, local people have come to trust Wye Valley Renovation and Refurbishment to provide a first class service.
More than that, being a small local company, working with local people and materials, you will find that our approach is to listen to your aspirations for the finished job carefully. Only then can the job be completed in keeping with your wishes, the character of your building and the local surroundings. Call us on the number shown or click in the header of any page to tell us what you need for your perfect home.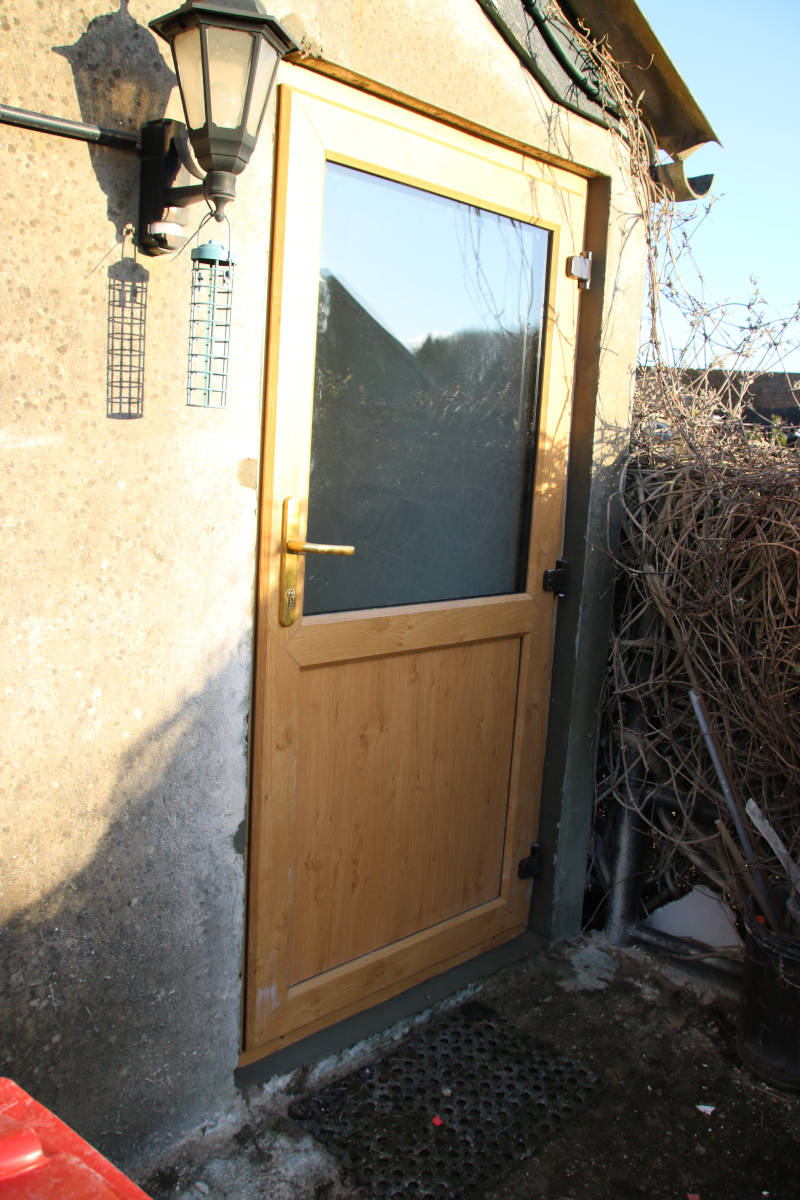 --Request Information-- --More Images Like This--Photo from Featured Project near Manmoel
What a difference a door makes!
The back door on this local office in Shirenewton had been neglected for some time and was in a pretty poor state, being eaten by various fungi and not holding up well under the strain. With a new tenant in the office, which had been empty for a while, the door chose the middle of all the tropical storms we have been having to finally give up the ghost and let the elements in. Changing a door is not the biggest or most pressing job in the world, but it was important to the tenant to keep the elements out of his workplace, so we quickly got him a new uPVC door and surround, taking the opportutnity to widen the entrance a bit for better access and fitted it in a day. Being uPVC, it will be less susceptible to the elements now, and the light oak colour is a lovely match for all the rest of the doors on the farm estate. So, if your home has been suffering from the recent inclement weather, even if it is only a door, or a window, give us a call or drop a line to get it attended to efficiently before the weather can do any more harm.
Manmoel is well known for these attractions:
Manmoel is also close to our base in Monmouthshire and in easy reach of our experienced team. Having worked on buildings of all ages in the area, you can be sure that your project will be carried out not only in accordance with your wishes, but also in keeping with the style of your building and the materials used in the local area.